Taz Announcements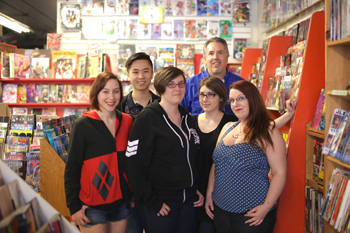 We're always restocking Pop! Vinyls, trades, and apparel!
Check in often for exciting new merchandise.
Friday Night Magic; Fridays from 5pm-9pm.
Check us out on Yelp.
Get more updates on Facebook!
A Note on Pricing
Due to the decline of the Canadian dollar, Taz Comics will be adjusting the pricing on single issue comics effective immediately. The adjusted prices are as follows:
$2.99 cover- $3.99 Canadian
$3.50 cover- $4.75 Canadian
$3.99 cover- $5.58 Canadian
$4.99 cover- $6.99 Canadian
$5.99 cover- $7.99 Canadian
In an effort to assure the lowest possible prices, Subscription Customers will still receive their respective discounts. If you're interested in starting a pull box and benefiting from our subscriber discount, please contact Taz by phone, email, or Facebook message.

New in Stock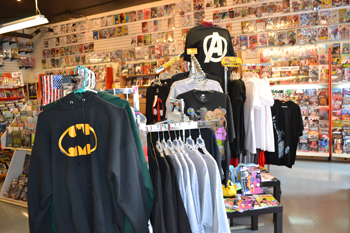 Comics!
Graphic Novels!
Toys!
Apparel!
We recieve new items every Wednesday
Click here to see what's new this week!
Subscription Service
Taz Comics offers a rewarding and reliable pull list service to our customers. Every Wednesday your subscription titles will be set aside for you when new comics arrive. Subscription customers also recieve a discount on their new comic purchases.
No deposit needed to use this free subscription service but we ask that you order only the titles you will actually buy. Generally, comics will be held for you for one month but we know that life can take you by surprise, so special arrangements can be made.
Don't miss out on your favourite titles. Talk to us at the store, or contact us by e-mail or phone.